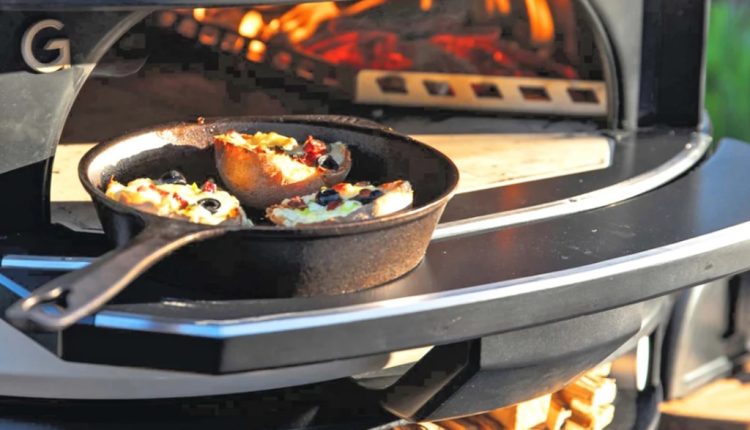 Buy the Gozney Dome Mantel from BBQs 2U and Turn or Rest Your Food more Conveniently
BBQs 2U started selling barbecues with a simple goal – they wanted more people to try and enjoy outdoor cooking.
They are so passionate about barbecue grills and outdoor ovens, that they never add a product to their inventory before trying it first.
Furthermore, they only affiliate with such brands that offer great after-sales services. In simple words, selling barbecues and their accessories is not just a business for them, but something much more.
Intending to provide the best outdoor pizza cooking experience, they recently added the portable pizza ovens of Gozney Pizza Oven to their inventory.
The ovens are just great at delivering restaurant-grade pizzas, and you can even cook, roast, or smoke other food items like meat, fish, and veggies using this oven.
Furthermore, the brand introduced many such accessories using which you can enhance your outdoor cooking experience.
For instance, the Gozney Dome Mantel is an accessory that perfectly fits with their Dome Pizza Oven. This is like a sturdy added space to the oven, and you can use it to turn, baste, check, or simply rest your food.
Just like all the products of Gozney are professional grade and no compromise have been made on the quality, the same can be said for Gozney Dome Mantel as well.
It can be bolted to the Dome Pizza Oven for a sturdy grip and strong surface. It is made using ceramic-coated 201 stainless steel for extra heat and scratch resistance.
Along with the Gozney Dome Mantel, there are many other accessories specifically designed for the Dome Oven.
Some of the worth buying accessories are:
·       Gozney Dome Door
You can turn the Dome into a bread oven using this accessory. It will help you control the temperature, and the amount of steam and smoke in the oven better. You will be able to slow roast or smoke easily.
·       Gozney Dome Steam Injector
It is an anodized aluminum funnel in black with a cork top. It is designed meticulously to inject the required amount of water in the oven to create some steam on entry. With the help of this added moisture, you will be able to make a crispier crust.
·       Gozney Dome Stand
Use this stand to add your Dome oven to any backyard setup. You can of course place the Dome oven on any outdoor kitchen countertop, but with the dome stand, you can use it free-standing. The stand is easy to assemble and comes with 2 shelves and 2 foldable side shelves.
·       Gozney Dome Cover
Once you are done using the Dome oven. Simply clean it and cover it with the Gozney Dome Cover to keep it safe from any elements all year round.
You can buy the Gozney Dome Mantel and many such accessories from BBQs 2U retail store. For further product details, you can even check out their website.
Lastly, to connect with the company, follow them on social media platforms. This will even allow you to stay up to date with their offers and deals.